Cryson Digital LTD
81, Suite 336
Skipper Way
St. Neots
PE19 6LT
Großbritannien
Registered in United Kingdom, Number: 13173559.
Sitz der Gesellschaft: England & Wales.
Phone: +971585041321
Telefon: +49 30 2204 6777
E-Mail: kontakt@cdkeyservice.de
Cryson Consulting F.Z.E owns 100% of Cryson Digital LTD, incorporated under the laws of the United Kingdom, with its registered office at 81, Suite 336, Skipper Way, St. Neots, PE19 6LT, United Kingdom, which processes payments on behalf of Cryson Consulting F.Z.E depending on, among other things, the payment method selected.
Platform of the EU Commission for online dispute resolution: https://ec.europa.eu/odr
Wir sind zur Teilnahme an einem Streitbeilegungsverfahren vor einer Verbraucherschlichtungsstelle weder verpflichtet noch bereit.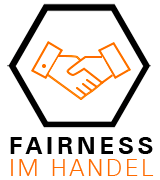 Mitglied der Initiative "Fairness im Handel".
Nähere Informationen: https://www.fairness-im-handel.de